VOLUNTEER OPPORTUNITIES
United Way offers so many ways for you to support your community and volunteering is an important component of our work. Every one of us has skills and strengths and special things we can do to help. And when we reach out to one, we draw more power to reach out to all—because helping is contagious.
THE GIFT OF TIME
United Way of Southington is made up of "Southington People Helping Southington People." Whether you have just a few hours to help with our annual food drive, or can volunteer on a regular basis to deliver meals to our homebound seniors, every minute helps. When you volunteer with the United Way of Southington, you are helping to make our community a better place for all.
SERVE ON OUR BOARD OF DIRECTORS
The United Way of Southington Board of Directors is made up of community leaders, business people, and residents who share our goal of improving our community. As an active, working Board, our members give of their time and talents to support the United Way mission. Consider joining our current Board of Directors in their efforts to make our community a better place for all. Contact Us if you are interested in serving on our Board.
USE YOUR SKILLS TO PROMOTE THE PUBLIC GOOD RIGHT HERE IN SOUTHINGTON!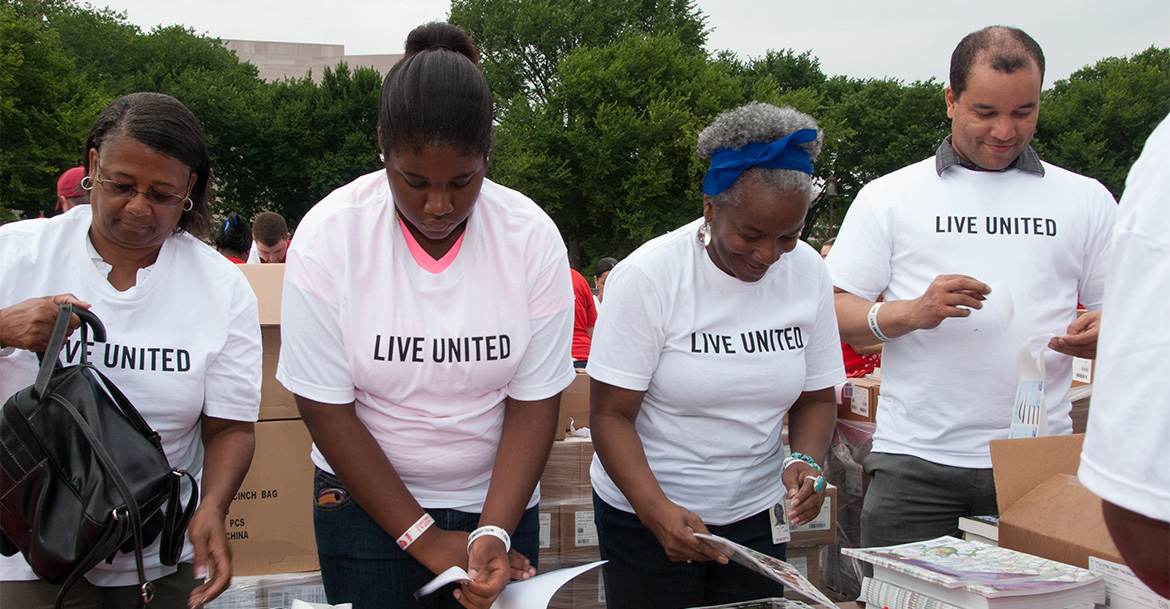 Use your skills to promote public good!
All of us have unique, special talents or gifts that can be shared to enrich
the lives of others.
Whatever your talent is, you can help. United Way of Southington relies on the strengths and abilities of its supporters and community champions. People just like you!
Interested in sharing your expertise? Please contact us at 860-628-4565.